Classrooms
The temple of learning that cultivates the right speeds of thought into the minds of tomorrow's bright prospects with an introspect that vows to change the face of learning for ages to come.The Academic Block of COER provides requirements of lecture rooms, tutorial rooms, staff offices and offices for the head of the departments. The Academic Block consists of Lecture theaters, Tutorial rooms and separate cabins for each faculty.The Civil Engineering Block has lecture rooms, tutorial rooms and different laboratories of Civil Engineering including the faculty cabins. The block has also two special halls with excellent audio visual facilities.The magnificient Computer Application Centre Block has computer laboratories, lectures theaters, tutorial rooms, faculty cabins, office of the Director and the Board Room. This block has infrastructural facilities to cater to the academic activities of MBA and MCA programme.
Laboratories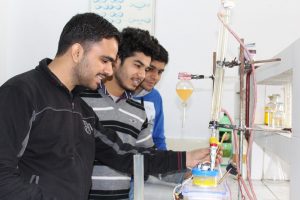 Engineering education is incomplete without an adequate training in the laboratory, demonstration, experimentation and analysis. The fundamentals of experimentation are taught to students in the laboratory. While handling the instruments, taking measurements and analyzing results, the students gain confidence and understood the phenomenon better. Two triple storey laboratory blocks located just behind the academic complex consist of twenty six laboratories, drawing hall and workshop. The laboratories are well equipped, keeping in view the training for the basics of the subjects and also the research and industrial requirements.
Conference Halls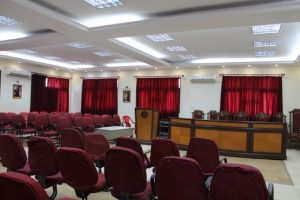 Here at College of Engineering Roorkee, we have considerable experience of providing facilities and services for academic meetings, seminars and events. This location allows the opportunity to get away from the normal pressured work environment, leaving you and your delegates to concentrate solely on the task at hand. We have a conference room lacated at the first floor of Admin Block.It includes:-Modern Design & Interiors, Wifi Connectivity, Conference chairs with high adjustability, back support, wheels and comfortable arm rest, White board, 4.5ft x 6ft projector screen & provision for a ceiling projector, Five 1.5 Ton A/c's for efficient cooling, etc
Workshops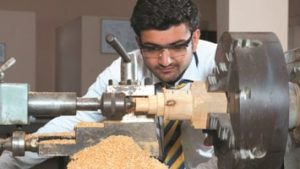 The high roof workshop consists of shops in the field of fitting, carpentry, machine, smithy, forging, welding, tin-smithy, foundry and pattern making. Mechanical Machine Shop is equipped with Central Lathes, Shaping Machines, Drilling Machines, Electrical shops are fitted with both AC and DC motors, Generators and Alternators with instruments for Circuit and Systems labs.
Computer Centre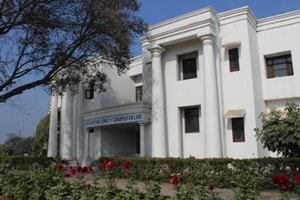 Today we see that the computer technology has touched the human life in each and every aspect such as education, industry, commerce, health and almost every walk of life. With the growing need of competent human resource in computer technology and its allies, COER has built a single campus area network with Fiber Optics backbone to give the COERians a real time experience.COER has a well equipped centralized computer centre to cater to the needs of students and faculty in the college. It is housed, in a magnificient state of the art building having specialized laboratories equipped with more than 700 dual coer computers to provide variety of plateforms and computing environment for UG & PG students. The Computer Centre possesses 160 Pentium-4 computer system which has housed in our four laboratories, out of which one of them is advanced computer laboratories consisting of softwares like Oracle Database 11G:Enterprise Edition, Developers:C++, JAVA, .NET etc. Computer Centre houses the Microsoft MSDN Academy with licensed Microsoft Softwares made available to all faculty and students. Computer Centre provides other facilities like Typing, Printing, Scanning & CD making also.
Internet Facility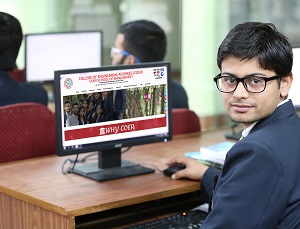 Since it has been proved that the entire world is like a global village and now no part of the world is left unearthed, therefore, in this era of globalization stabilized link plays an important role. Realizing the need for internet, COER facilitate uninterrupted connectivity at the constant speed of 30Mbps round the clock. Optical fiber back bone with structural cabling provides internet connectivity between and to all the computers with faculty, students, academic block, administration & faculty residences.
Auditorium
Vardhman Auditorium, is a multipurpose building with a circular plan. To provide with a false ceiling in addition to three- earth air tunnels, each one meter in daimeter. Special care has been taken to ensure good acoustics. The stage is equipped with permanent lighting fixtures and sophisticated audio-visual equipment. The vardhman Auditorium is extensively used for a variety of activities. With a seating of 900 seats, it is also used for university and other examination providing good ambience to examinees under one roof.,
Library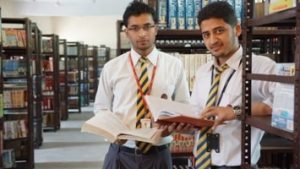 COER library has got all what it takes to be a place of learning and "Reference Search" of class with an IT support. The library is provided with a lagre number of books on different subjects covering from recommended text books to other reference books, a large number of journals both natinoal and international including more than 500 on line journals through www.sciencedirect.com and www.emeraldinsight.com for B.Tech, MCA, MBA. Completely computerized, it has more than what a student expects. Right from issuing and returning of books and materials, from bar code reader facilities to comprehensive search of books. the library has got it all. There is also a reference section for the ease of students along with fruitful book schemes for students. The library is open till midnight. COER Library has an audio visual section with color TV and DVD along wih more than 1800 CDs, DVDs in related professional areas of growth and development. Library has xeroxing facility also for support to cross reference etc. In Reference section of library: Dictionaries, Encyclopedias Project Reports, Syllabus, Research/Conference papers, General Books, Question Papers of Uttarakhand Technical University are available. In addition to other services provided by the library, the institute has introduced the scheme of "Book Bank" in the campus. This is being done to provide academic support to the students by enabling them to get information on core subjects from the college itself. Under the scheme, every student gets four books in each semester which he can return at the end of the semester and then get the same number of books for the next semester.