Sports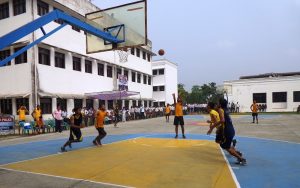 The Sports committee believes in developing the overall personality of a person. It organizes inter and intra-college level football, cricket, basketball tournaments. For outdoor games COER has a huge playground with beautiful landscaping around it. A number of cricket and football tournaments both at Institute and Inter-institute level have already been hosted in this playground. Other outdoor games facilities available at COER are Volley Ball, Basket Ball and Foot Ball. COER has all the facilities for all indoor games including Table Tennis, Badminton, Carom and Chess etc. The sport week is organized in each session where students participate with full enthusiasm.
Transport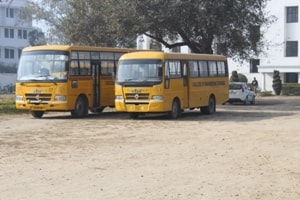 College buses pickup and drop faculties from specified locations in Roorkee and Haridwar. Transport facility is always available from college gate due to National Highway.
Student Centre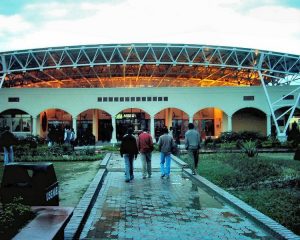 The next most visited spot is STUDENT CENTRE.The Student Centre is the focal point of COER ,with multiple facets in terms of its various hobbies clubs as - Electronics Club, Music Club, Photography Club, Health Club, Communication Skills Labs and Quick Bite. Adjacent to the Academic Block where COERians are busy with notes, lectures and practicals Student Centre revitalizes them with their soothing environment. The fountain, standing before the entrance of Quick Bite, denotes the affirmation in the of COERians towards studies where as the gurgling of water stands for the spontaniety of life bubbling with energy.
Cafeteria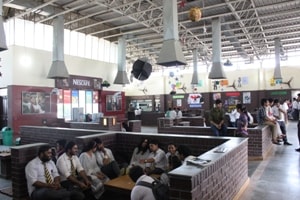 The Quick Bite is a unique place, an opportunity for individuals to experience enthusiasm while dealing with appetite. An environment beyond caste, religion and respecting everyone's individuality, the language out here is a laughter and the smell of delicious food crafting through the kitchen. "Quick Bite" serves both Chinese and Indian food. with hot and cold beverages including Nescafe in different flavours. It has a dinning hall that can accomodate multiple students in its cozy settings.
Medical
A dispensary with a qualified doctor on call twenty four hours a day is available. Besides attending to the medical needs of the students, staff and others in the campus, the doctor also carries out routine medical checkup of the students every month.
ATM
One extension of Punjab National Bank ATM Facility works for the students to help them in financial affairs. ATM facility is available for 24 hours in the COER campus. Good personality reflects sound mind and therefore COER facilitates its learners to remain attractive confident as a well nurtured individual. Saloon facility is available all the week round in the COER campus.
Saloon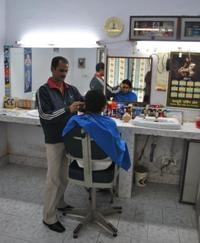 Saloon facility is available all the week round in the COER campus.
Reprographic
Students can make use of the Photo Copy, Print and Scan facility available at the institute on payment.
Health Club

Any education that does not teach the subject of your body and consciousness with you and that prevents one from being destructive .Thus adopting this motto COER ,has provided the facility in its full form of its 'HEALTH CLUB'. Besides it all kinds of sports facilities are available for the COERians. It is full fledged with multiple mechanical devices for body builders. Also, When someone works out next to us, it makes us push harder and not give up. COER health club has a lot of really nice equipments.